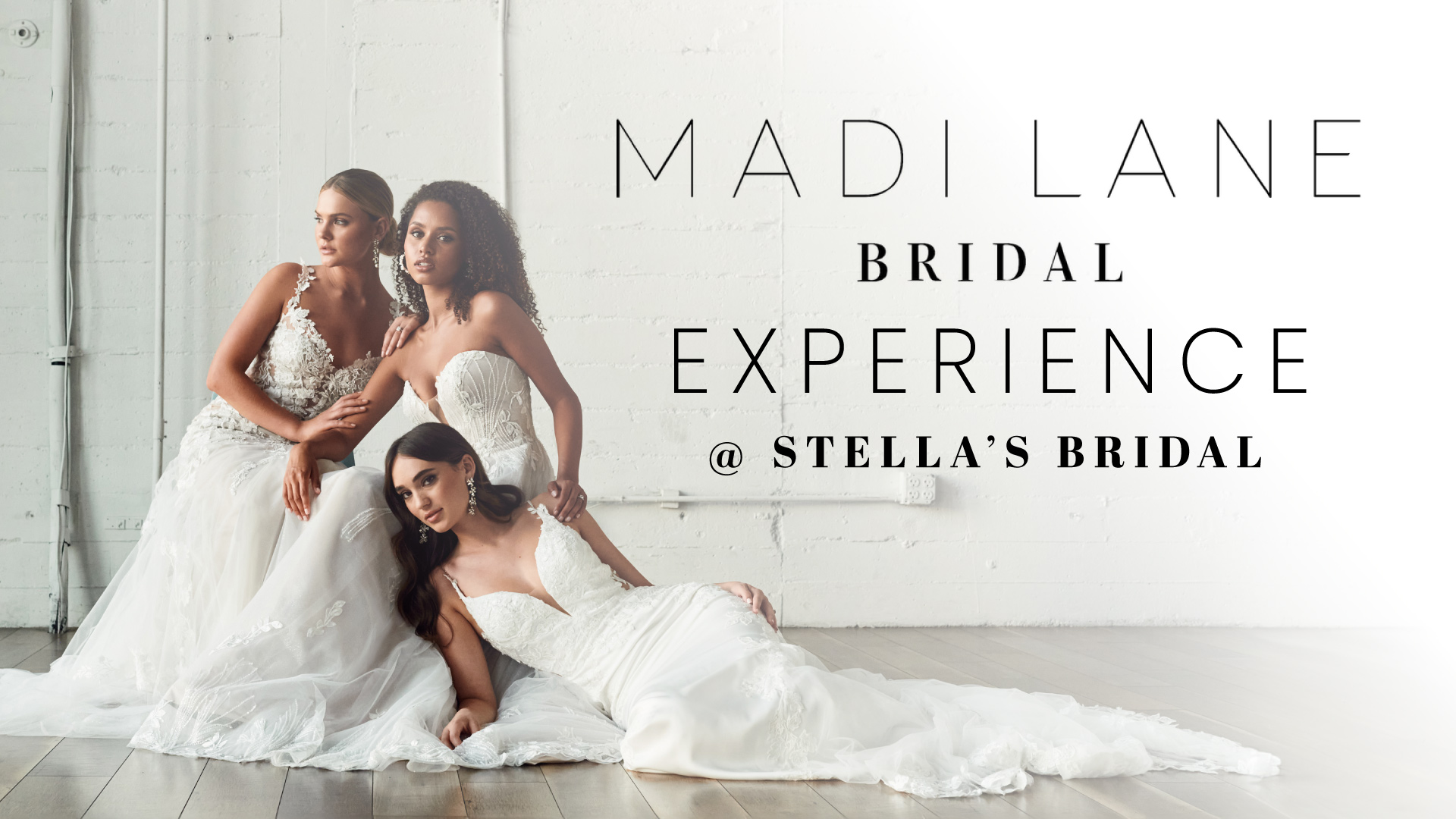 We're so excited to announce that we're hosting an exclusive event with Madi Lane Bridal! Book an appointment during this special one-time experience to try on the newest Madi Lane Bridal Collection and meet Sarah, our Madi Lane Designer Representative on 9/9. Sarah will only be at Stella's on 9/9 and is so excited to meet and work with our brides! Receive special Madi Lane gifts and sweet treats to celebrate this lifetime memory.
This is our standard free 90 minute appointment with all the extras for the Madi Lane Bridal Experience! You may bring up to 4 guests with you. We are so excited to celebrate with you!
To schedule this experience – select the Madi Lane Bridal Experience option and make sure you set the date to 9/9 to see the available times!
*Book this appointment to view the Madi Lane Bridal Collection from 9/9-9/16, gifts and special one-day-only experience only offered on 9/9.*