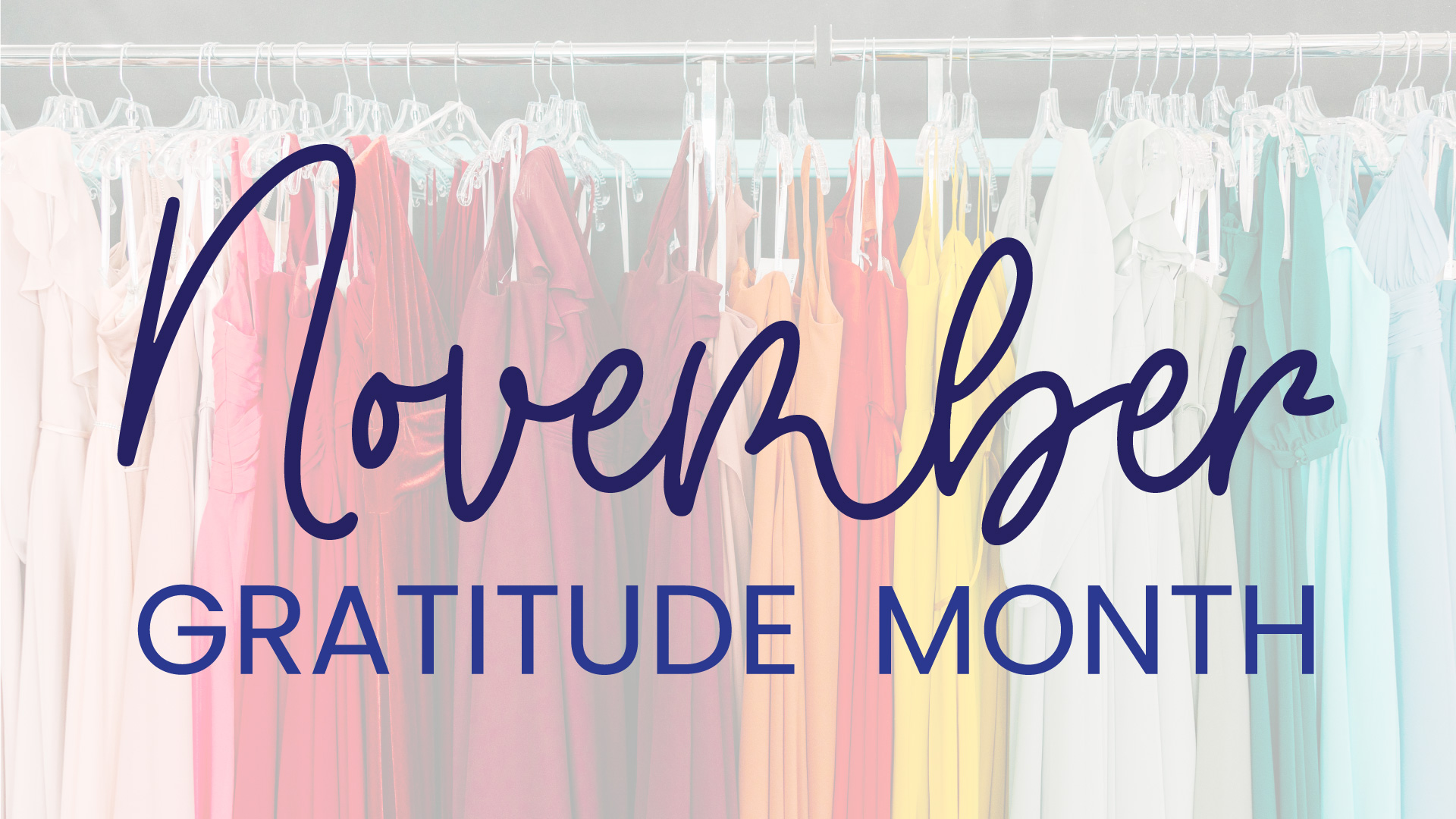 November is our Month of Gratitude here at Stella's! We love to give back to both our customers and our community during this time!
We can't thank our customers enough for all of the support they've given us over the years! This year we're excited to be offering 25% off of off-the-rack formalwear dresses and $99 off-the-rack bridesmaid dresses all November long! This will be our biggest formalwear sale all year!*
It's so important to us to give back to the community that has supported us, as well! During November we'll be donating $20 for every wedding dress, bridesmaid dress, and formal dress to the Family and Childrens Services of Central Maryland/Springboard Community Services.
**Off-the-rack sample dresses are sold as-is. Dresses must be fully paid for at time of purchase to receive the discount**