Annual July Bridal Sample Sale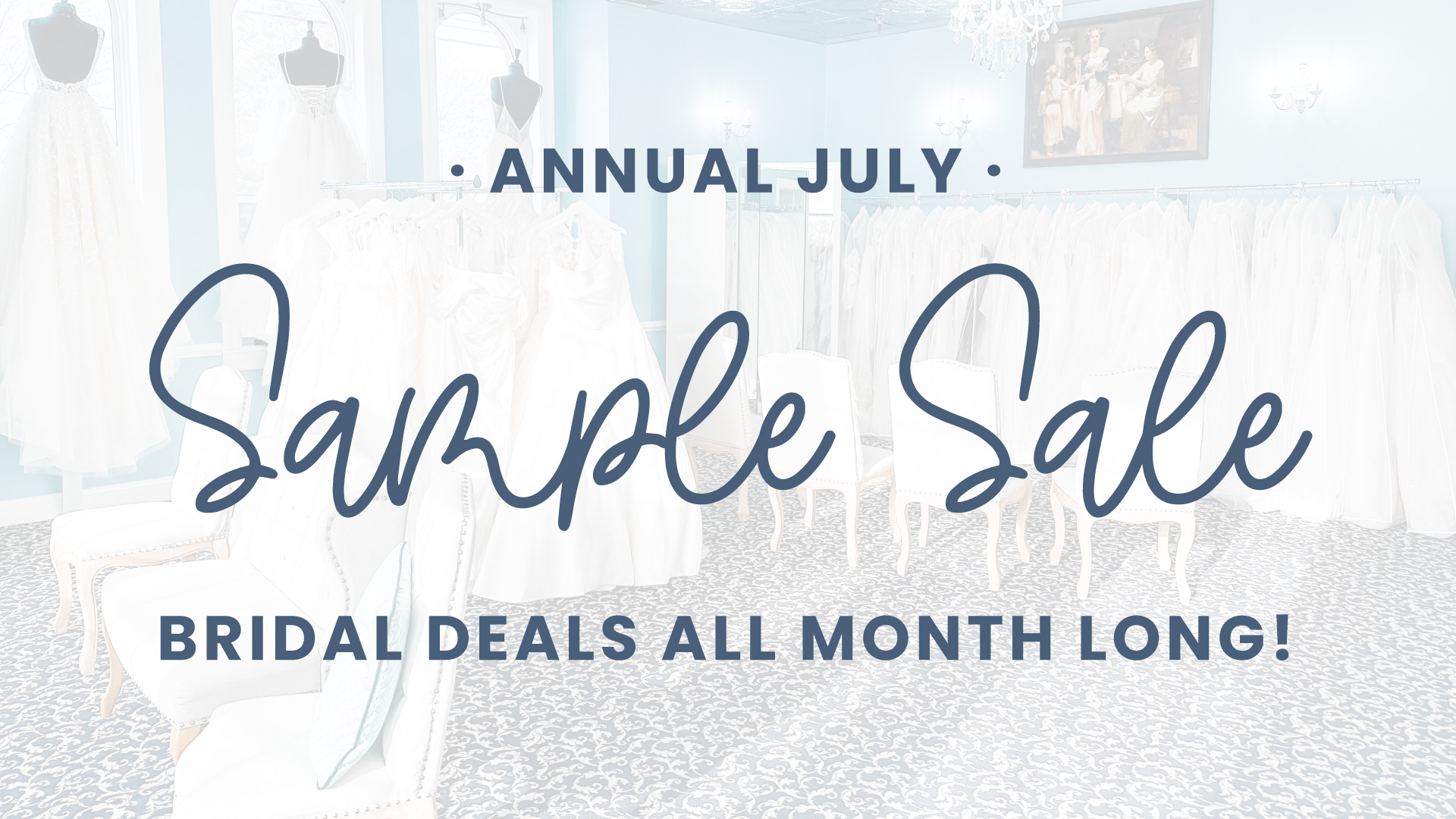 If you're looking for a wedding dress that doesnt break the bank, July is your time to shop at Stella's! We're so excited to offer a special sample sale again this year for our brides! There's only one of each dress so samples are first come first serve – and will be sold off the rack as is! These dresses are either discontinued by the designer or by us – some of them may be barely tried on!
This is also a perfect opportunity for brides who may be looking for a cheaper option for a reception dress as well! We will have a ton of great styles that used to be $2000+ for under $1000! You don't want to miss out!!
Keep an eye on our socials, as we get closer to July we will be listing the dresses for sale on our Facebook & Instagram!
***Sale only applies to select off-the-rack bridal gowns – no other gowns included in the sale***Sale is Cash & Carry. Full payment due at time of purchase. Final Sale.***