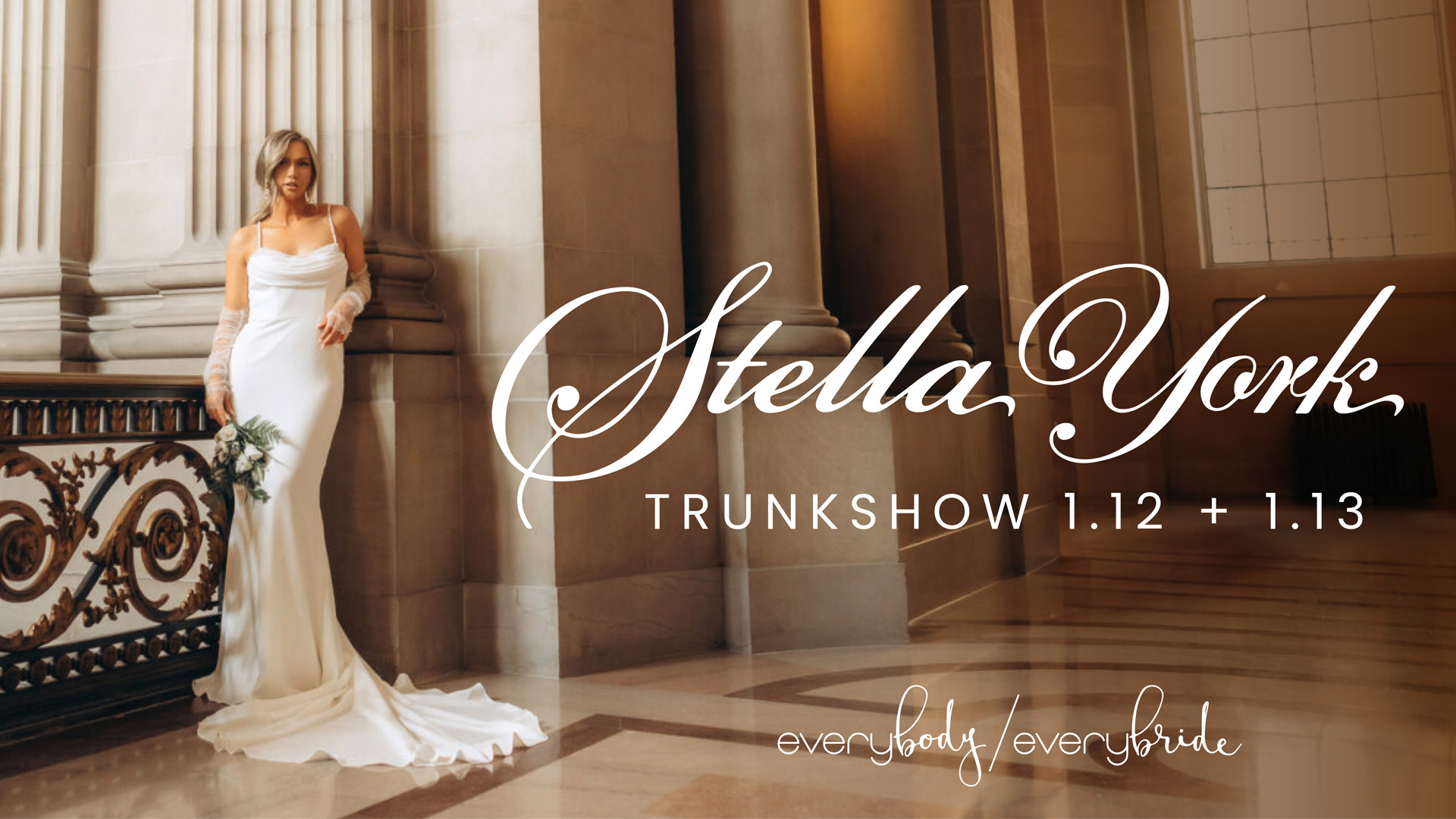 🌟 **Stella York Trunkshow Extravaganza!** 🌟
Join us for a spectacular weekend of bridal elegance at our exclusive Stella York Trunkshow! Discover the enchanting world of Stella York's breathtaking wedding gowns, where timeless romance meets modern sophistication. This is your chance to discover the latest trends, experience the luxury of handcrafted designs, and find the gown that captures your heart!
**Date & Time:**
January 12th + 13th
**What to Expect:**
✨ **Gorgeous Gowns Galore** Explore the newest Stella York collection, featuring the hottest bridal styles, and explore classic ballgowns to chic mermaids and everything in between.
✨ **Personalized Styling** Our expert bridal consultants will be on hand to assist you in finding the gown that complements your unique style and vision for your special day.
✨ **Sneak Peeks** Be among the first to preview upcoming designs and trends straight from the runway, ensuring that you'll be a trendsetter on your wedding day.
✨ **VIP Treatment** Indulge in a VIP bridal experience with complimentary refreshments and a relaxed, stress-free environment as you explore the collection.
**RSVP**
Secure your spot for this unforgettable bridal experience by scheduling your Bridal Experience HERE. Limited appointments are available, so don't miss out on this opportunity to discover the gown of your dreams!
Come join us for a magical weekend of bridal beauty, love, and unforgettable moments. We can't wait to celebrate this special journey with you at our Stella York Trunk Show!
Wondering what a trunkshow is? Learn more here!