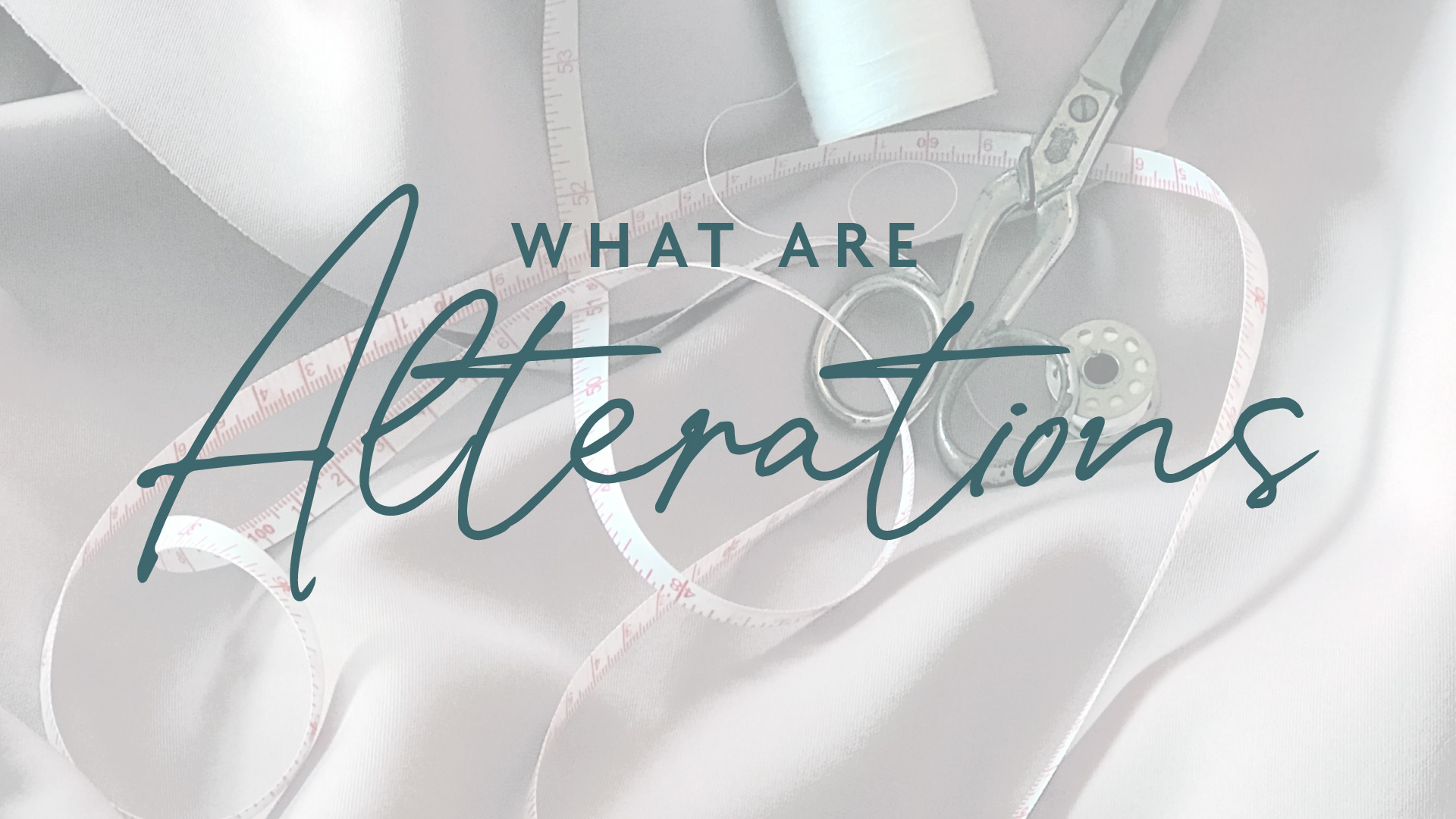 17 Oct

What are Alterations?

So, you just bought your wedding dress or formal dress, and now there's all this talk of alterations. For many of our customers, they've never had any alterations done on their clothing before – so what are alterations and what's the process like?

When you come in the store and pick out your dress we will take your measurements so that we can place you in the best size dress for you – regardless if it's a wedding dress, bridesmaids dress, or formalwear gown. Even though we do measure you, the dress you're ordering won't be made to your exact measurements unless you choose a wedding dress from a designer that offers this. Bridal sizing can we weird! Sometimes your bust measurement will place you in an 8 and your hips place you in a 12!

Since you're just buying a size, the dress won't fit you perfectly – which is normal! That's where alterations come in!
WHAT ALTERATIONS ARE THE MOST COMMON?
The most common alterations help with the length and the fit of the dress. You can have the dress hemmed to the perfect length for the shoes you'll wear with the dress! It's also common that you'll need alterations made to the straps, bust, and waist of the dress.
If you get a wedding dress with a train, you'll also alter the dress to have bustles which pull the train off the floor during the reception so you can dance and move around easier! Our seamstresses will recommend the best alterations for your dress!
WHEN DO YOU GET ALTERATIONS?
Luckily for our Stella's girls – we have seamstresses in-house that can do your alterations for you! Our seamstresses recommend starting the alterations process 6 weeks before your wedding/event! This ensures that your body won't change too drastically between your fitting and the event! Our seamstresses book up pretty quickly, so we recommend calling to schedule your alteration appointment a few months ahead of time!