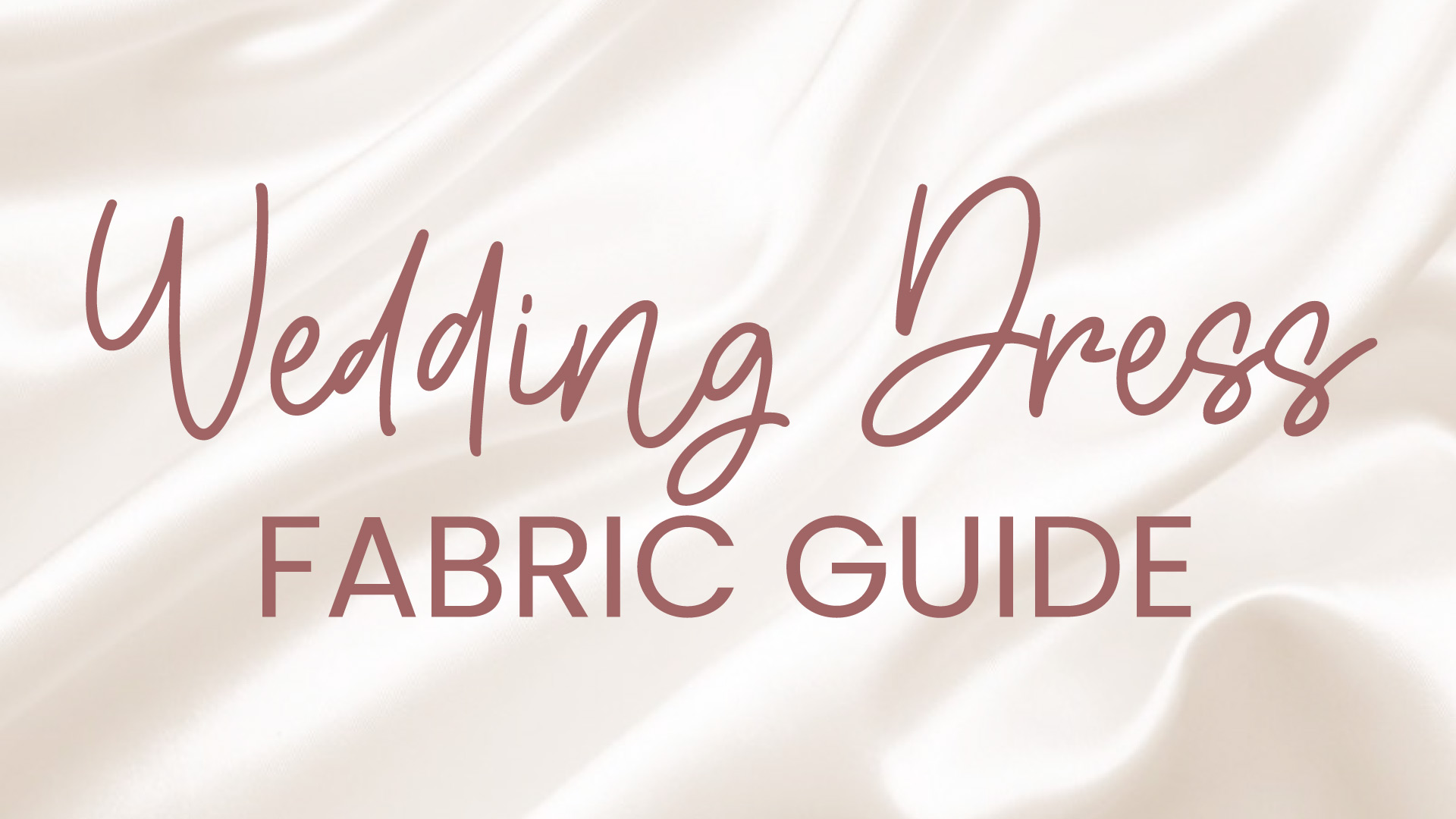 21 Jun

The Ultimate Guide to Wedding Dress Fabrics: Which One is Right for You?

Choosing the perfect wedding dress is one of the most exciting and important decisions you will make! From silhouette to style, every detail matters, including the fabric! The fabric of your wedding dress can determine its overall look, comfort, and even how it drapes on your body. With a wide variety of options available, it's essential to understand the different wedding dress fabrics and their unique characteristics. In this ultimate guide, we'll walk you through some of the most popular wedding dress fabrics, helping you find the one that's just right for you!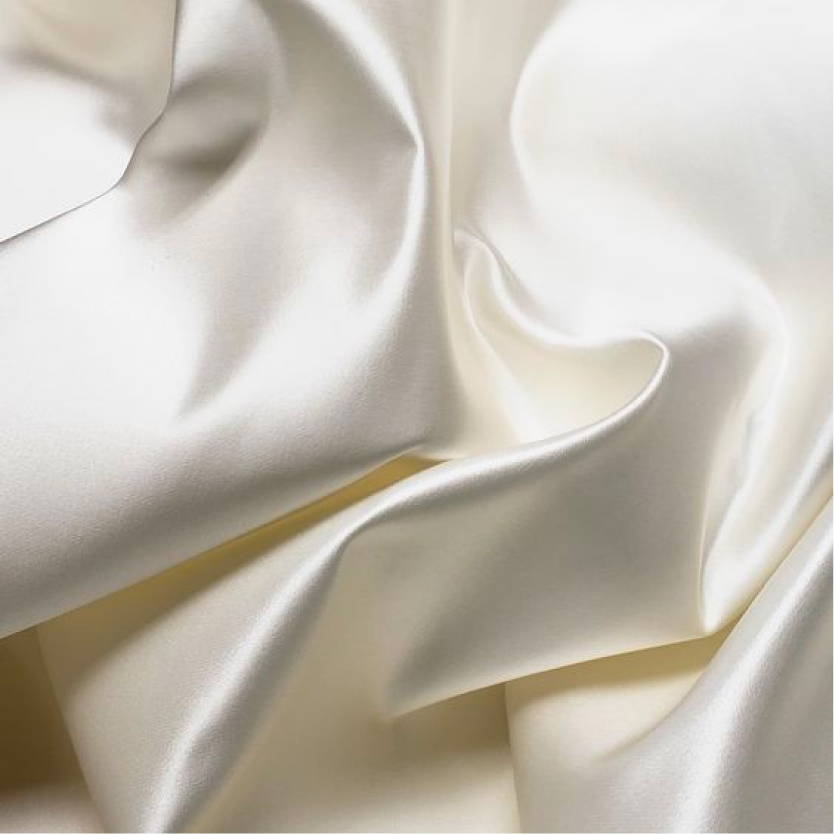 Satin is a luxurious and timeless fabric known for its smooth, glossy finish. It has a lustrous sheen and a heavy weight that lends an elegant drape to wedding dresses. Satin is often used for classic and formal styles, as it adds a touch of sophistication. It's ideal for structured gowns and ball gowns, creating a stunning silhouette.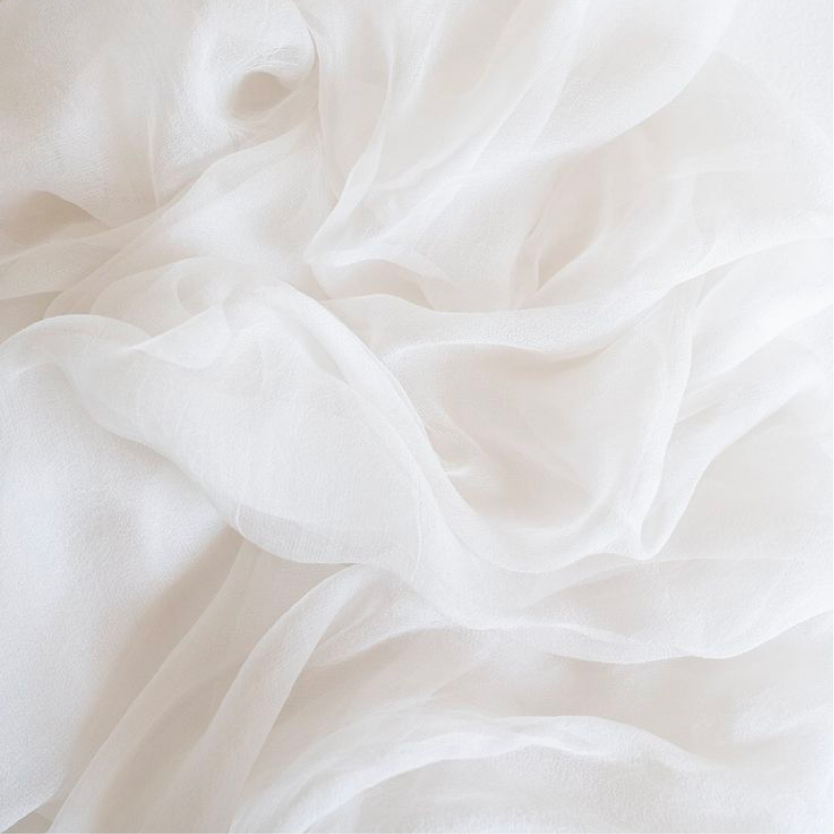 Chiffon is a lightweight and sheer fabric that exudes a soft, ethereal quality. It's perfect for romantic and flowy wedding dresses, as it drapes beautifully and creates a dreamy, floating effect. Chiffon is often used for destination weddings or warm-weather ceremonies due to its breathable nature. Chiffon is also a popular fabric choice for bridesmaids dresses!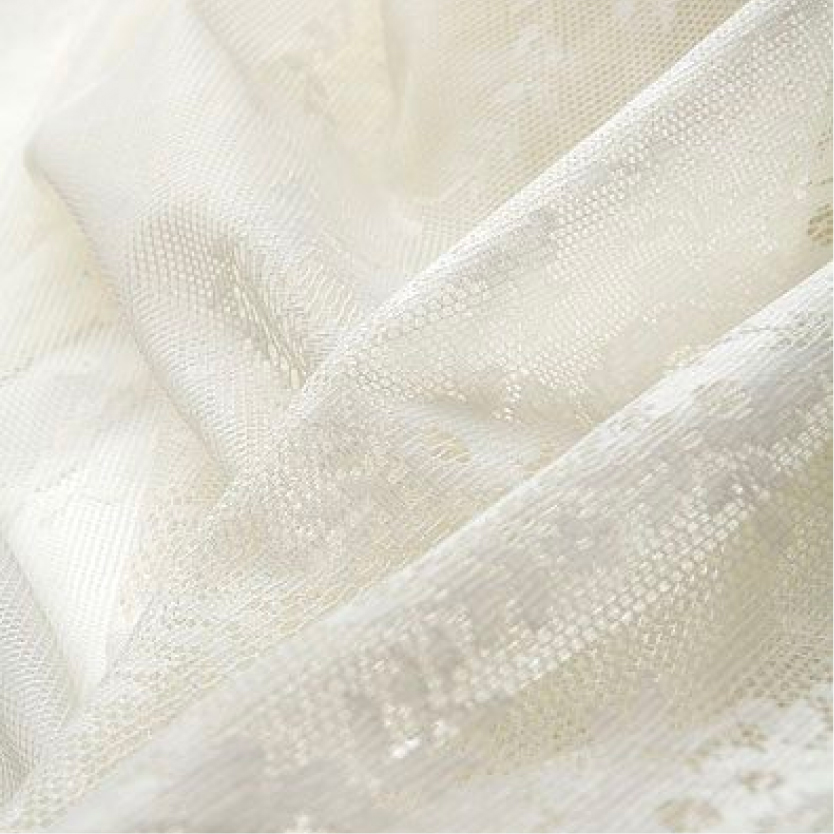 Lace is a delicate and intricate fabric that adds a touch of romance and femininity to wedding dresses. It comes in various types, each with thier own unique characteristics! Lace can be used as an overlay or as a standalone fabric, and it works well for both classic and bohemian styles, depending on the design. Lace can also be applied as a full sheet of fabric for a bolder look, or in appliques which are hand placed around the gown!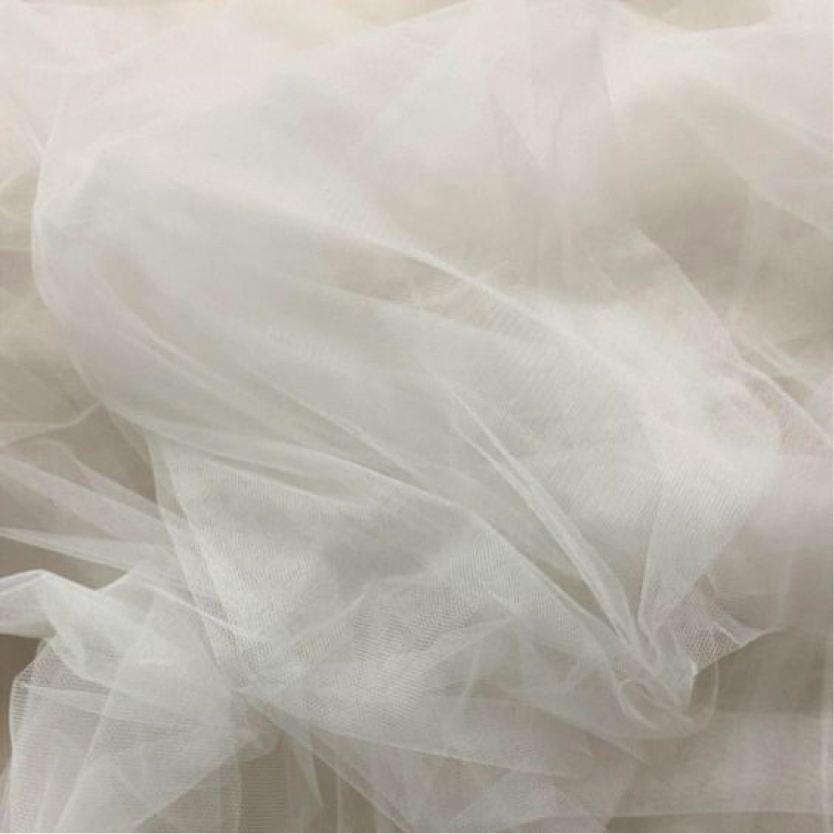 Tulle is a lightweight netting fabric that creates a soft, voluminous look. It's commonly used for skirts, veils, and layered details. Tulle can be used to create a fairy-tale ball gown or add a whimsical touch to a more modern dress. It's versatile, allowing for various layering techniques to achieve the desired effect!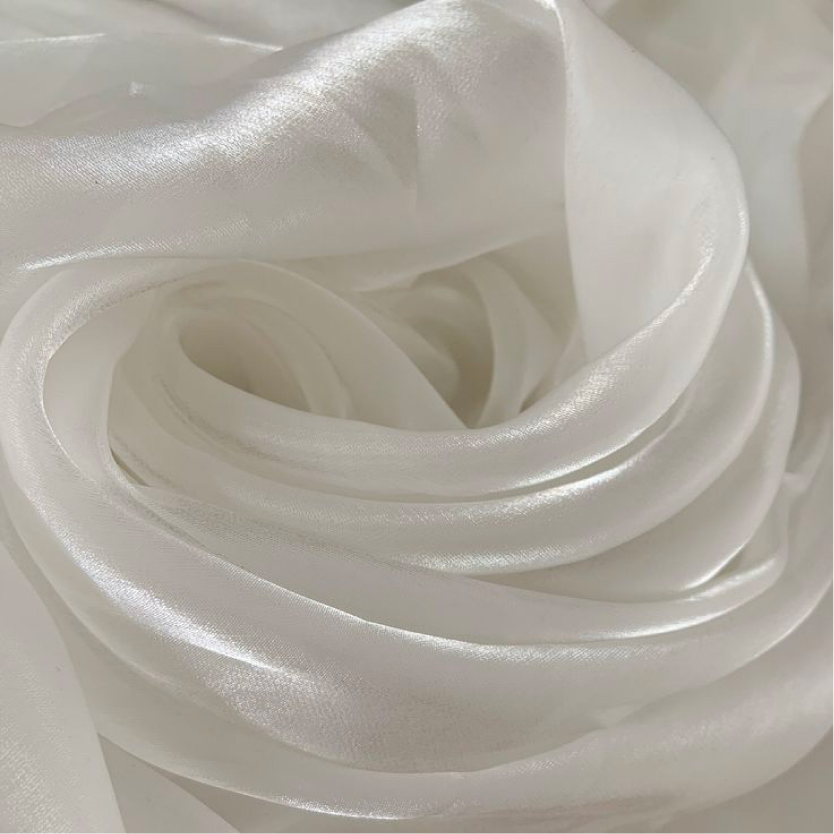 Organza is a crisp and sheer fabric that offers structure while still appearing ethereal. It's often used as an overlay or for creating voluminous skirts. Organza holds its shape well, making it suitable for ruffles, bows, or other dramatic design elements. It's a popular choice for princess-style dresses or those with intricate detailing!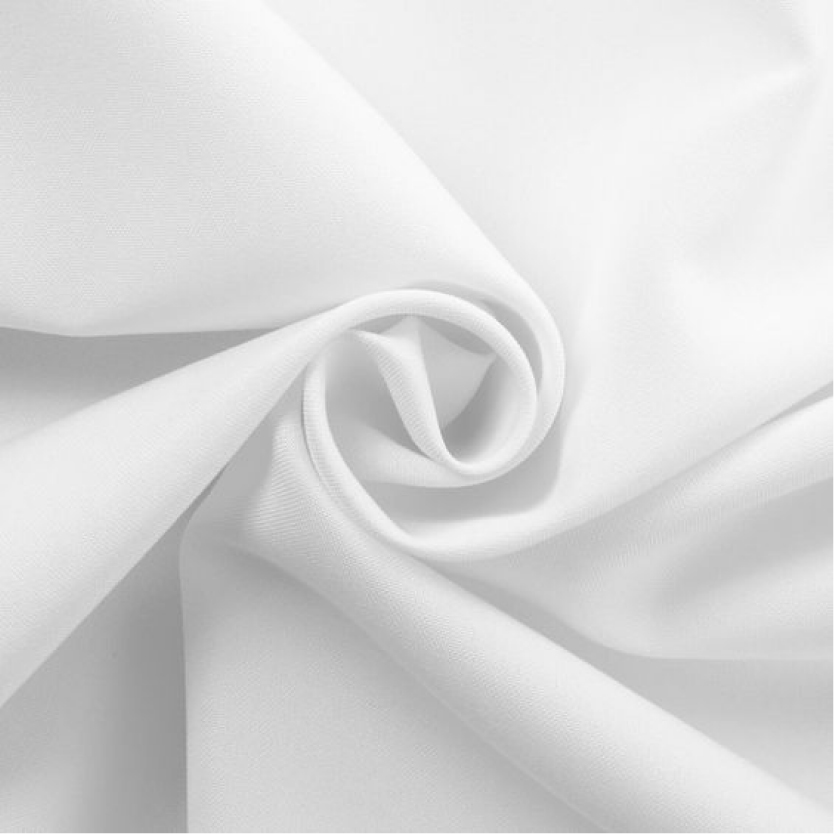 Crepe is a lightweight fabric with a slightly textured surface and a subtle stretch. It's known for its fluidity and ability to hug the body, creating a sleek and sophisticated look. Crepe is a popular choice for minimalist or contemporary wedding dresses, as it offers a clean and elegant aesthetic. Crepe is a popular option for fitted dresses – as it still allows for comfort and movement!
Selecting the right fabric for your wedding dress is a huge part of creating your dream bridal look! Each fabric has its own unique qualities, ranging from the luxurious sheen of satin to the delicate allure of lace. Consider the style, silhouette, and overall theme of your wedding when choosing a fabric. We always recommend trying on different dresses and paying attention to how each fabric feels and moves. Remember, there's no one-size-fits-all answer when it comes to wedding dress fabrics. The key is to find the fabric that makes you feel confident, comfortable, and utterly radiant on your special day!