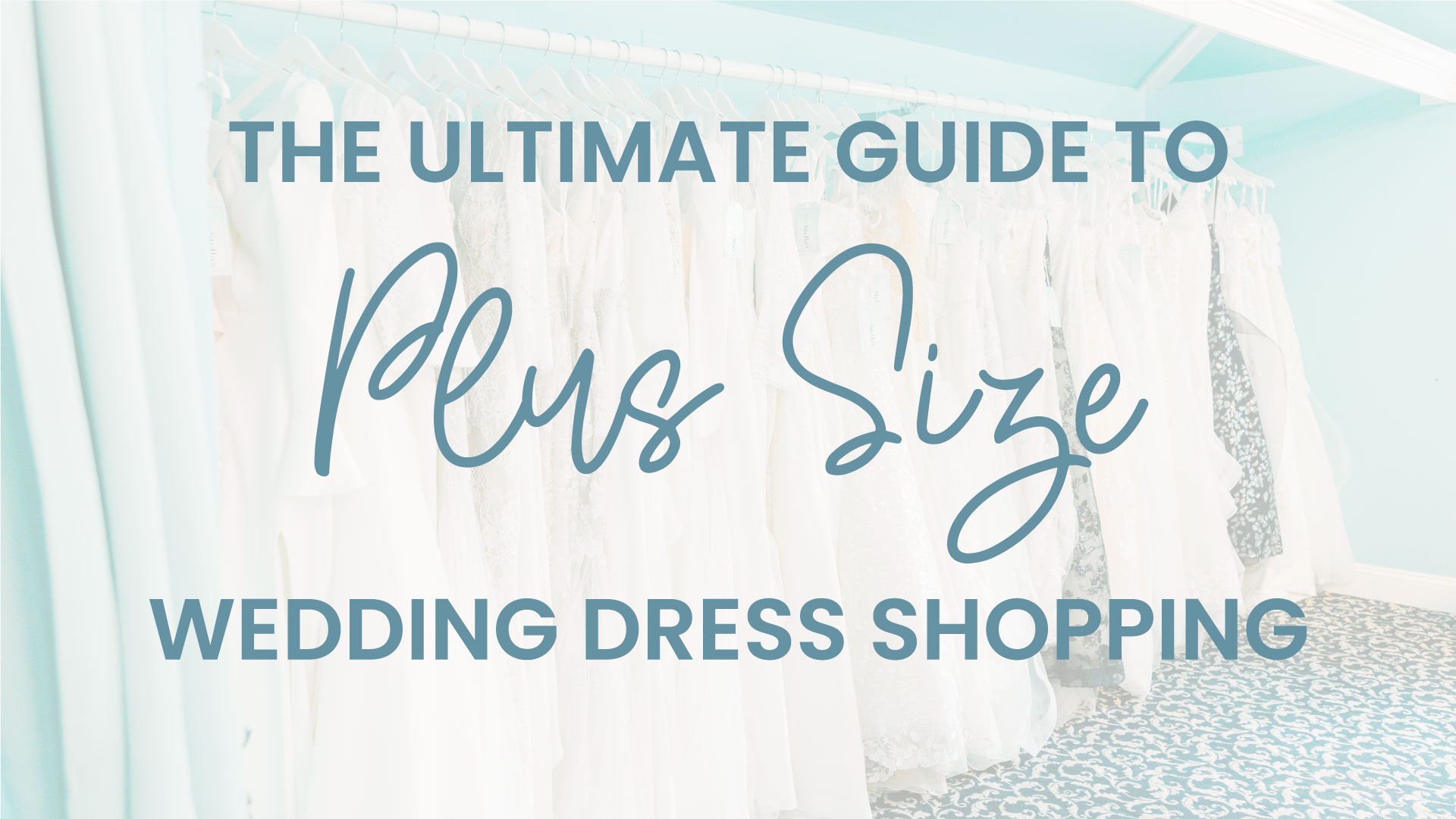 28 Jul

The Ultimate Guide to Plus Size Wedding Dress Shopping

Finding the perfect wedding dress is an incredibly special moment for every bride, regardless of size. However, for plus-size brides, the shopping experience can come with its own set of challenges. It's essential to embrace your unique beauty and body shape during this journey. In this ultimate guide to plus-size wedding dress shopping, we'll provide tips, advice, and insights to make your experience fun and empowering. So, let's dive in!

Embrace Your Body and Define Your Style:

The first step to a successful wedding dress shopping experience is to embrace and love your body. Every bride is different, and your curves are something to be celebrated. Take time to understand your body shape and identify the features you want to accentuate or minimize. Research various wedding dress styles and determine the one that resonates with your personal style and vision for your big day. You will look absolutely stunning in whatever style you choose to wear – as long as you feel comfortable and confident in it!

Research Plus-Size-Friendly Bridal Shops:

Before you start booking appointments, research bridal boutiques that cater specifically to plus-size brides. Look for shops with a diverse range of sample sizes to ensure you can try on dresses that fit comfortably. Here at Stella's, our brides have absolutely loved the plus size selection we have to offer. We pride ourselves in being able to provide stylish options regardless of size!

Bring a Supportive Entourage:

Invite family members or friends who understand and appreciate your unique beauty. Surrounding yourself with supportive individuals will boost your confidence and make the experience more enjoyable. Choose people who will offer constructive feedback and lift your spirits during the process. If you know that certain people will point out your flaws during the process – it may be better to leave them at home – at least for your initial appointments!

Be Open-Minded:

Keep an open mind during your dress shopping journey. Some dresses might look different on the hanger but stunning on your body. Don't hesitate to try on various styles, including those you may not have considered initially. You might be surprised by what flatters your figure the most. Our stylists are trained to listen to what you are liking and make suggestions from there!

Focus on Fit and Silhouette:

When trying on dresses, pay close attention to the fit and silhouette. A well-fitting dress will accentuate your curves in all the right places while providing comfort and support. Don't be afraid to speak up if you're not liking the fit of a dress!

Don't Forget About Undergarments:

While not always necessary, bringing supportive undergarments like shapewear can help you feel more confident while shopping! The right undergarments can make a significant difference in how a wedding dress looks and feels on your body. Most of our dresses here have built in bra-support, so wearing a bra isn't neccessary unless you prefer to!

Communication is Key:

If you have any concerns or specific requirements for alterations, communicate them clearly with the bridal consultant. We all can relate to feeling frustrated in the dressing room and we never want you to feel that way. If you're starting to feel uncomfortable, self-conscious, or need a break – let your stylist know! We're here to hype you up and make this experience your very best!

Trust Your Instincts:

Ultimately, the decision comes down to how you feel in the dress. Trust your instincts and choose the gown that makes you feel confident, beautiful, and ready to walk down the aisle.

Every bride deserves to have a magical and stress-free wedding dress shopping experience. Remember, the right dress is the one that makes you feel like the most radiant version of yourself. Embrace your curves, enjoy the journey, and celebrate your unique beauty on your special day. Happy dress shopping!