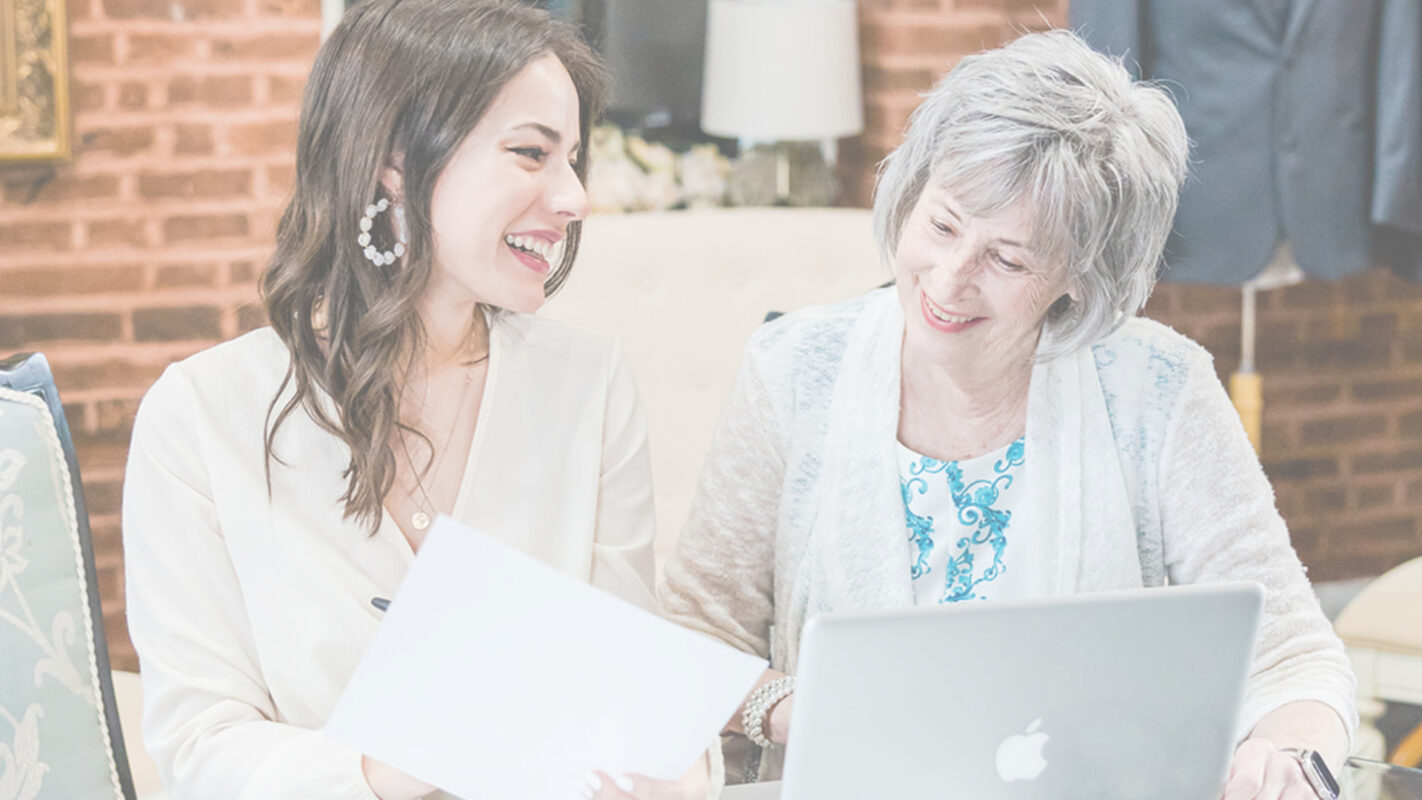 28 Mar

Virtual Appointments!

Due to COVID-19, we have been forced to shut our doors to the public per the Governor's order. But that doesn't mean we cannot continue to serve our brides the best we can!

What can we do?:

We have decided to start offering Virtual Appointments! This is a great opportunity to get a head-start on your wedding attire, especially if your wedding is coming up soon! We know lots of our brides have had to postpone their weddings, and we will do everything in our power to help! For our brides that still are getting married in June/July or our just-engaged brides that are fast-tracking their weddings to this September/October, we got you! A virtual appointment is exactly what you need to get started on your wedding shopping.

If you don't have your wedding dress yet, don't freak. It's okay! We have 1000's of beautiful wedding dresses in stock that you can buy right off the rack. And we have some designers that are working with us to have rushes available so that you can get your dream dress ASAP.

That also goes for Mother of the Bride/Groom, Bridesmaids, Flower Girls, Tuxes/Suit Rentals, and bridal accessories!

How does it work?:

Virtual appointments will include a consultation with a trained stylist to discuss your wedding vision and take a detailed look at our large stock and beautiful bridal shop over FaceTime or Zoom Video Chat.

We will walk you through your options and give you as much information as possible to help you find what you're looking for. We will then write down everything and schedule an in-person appointment for when we re-open so that we already know what you are looking for and can have it ready for you when you arrive! No-worries, we have got you covered.

OR

You can schedule a pick-up date for up to 4 wedding gowns to pick up and try on at home!

You can find out more information about the process at loveitatstellas.com/the-stellas-virtual-experience

Virtual appointments can be for anyone, whether it be the Bride looking for the perfect wedding dress, the Mother of the Bride/Groom, Tuxedo/suit rentals, looking for the perfect bridesmaids color palette and styles, flower girls, and even bridal accessories. Get a head-start on finding the perfect wedding attire now! Click here to make your virtual appointment!